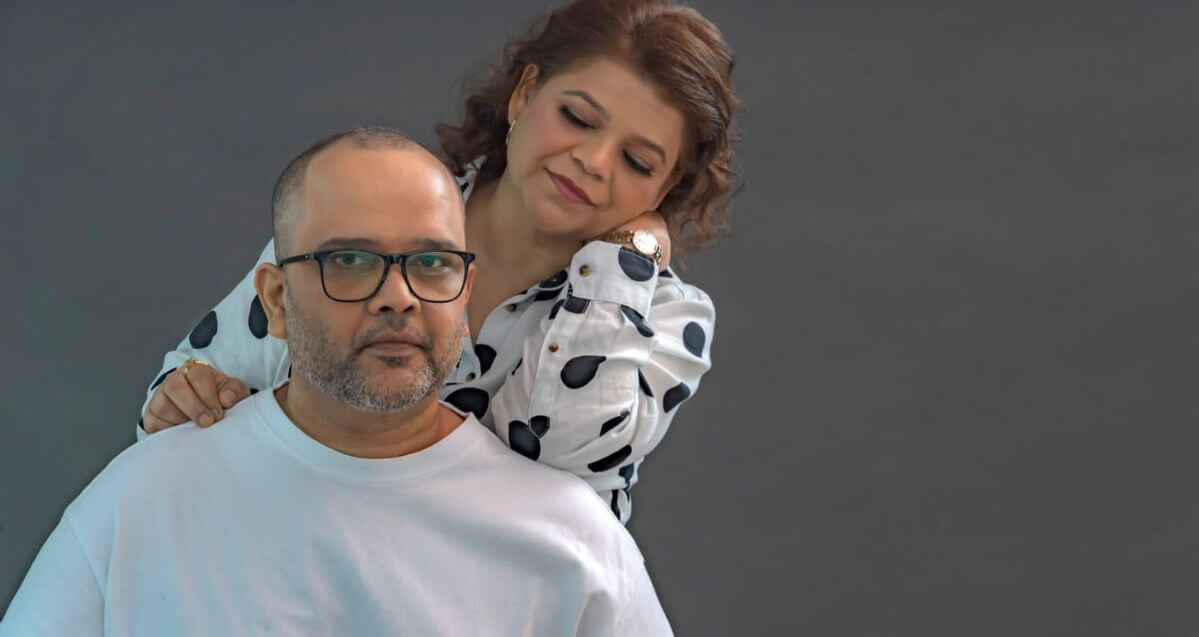 Music has the incredible power to touch our hearts, evoke emotions, and transport us to another world. In the vast landscape of Bollywood music, there exists a dynamic duo known as Rashmi Virag, comprising the talented lyricists Rashmi Singh and Virag Mishra. Together, they have carved a niche for themselves in the industry with their simple and deep lyrical ballads. In this blog, we delve into the musical journey of Rashmi Virag, exploring their artistry, achievements, and the impact they have made on the hearts of music lovers. Married to each Rashmi Virag have always ensured that the emotions in their song must be universally appealing. The trend of strong, simple yet deeply invigorating lyrics was started by this duo.

The Magic of Rashmi Virag's Creations :
Rashmi Virag's offerings possess a rare quality – they effortlessly capture the essence of love, longing, and human emotions. Their lyrics have the ability to strike a chord with listeners, resonating deeply within their hearts. Whether it's the hauntingly beautiful "Muskurane Ki Wajah Tum Ho" from the film CityLights or the heartfelt "Hamari Adhuri Kahani" from the movie Hamari Adhuri Kahani, each song crafted by Rashmi Virag leaves an indelible mark on the listener's soul. Their songs are timeless and the proof lies in the astonishing streaming numbers on various platforms.

Awards and Recognition:
The industry has recognized Rashmi Virag's exceptional talent and their accolades are a testament to their musical prowess. They have been honored with prestigious awards such as Filmfare, Stardust, and Mirchi Music Awards for their remarkable contributions. Their Best Lyricist award at the 60th Filmfare Awards for the soulful "Muskurane" stands as a shining milestone in their career.

The Iconic Hits:
Rashmi Virag's discography boasts an array of iconic hits that have become an integral part of Bollywood's musical landscape. Songs like "Bol Do Na Zara," "Khamoshiyaan," and "Kabhi Tumhe Yaad" have not only topped the charts but have also struck a chord with the audience, becoming anthems of love and emotions. Their recent chartbusters "Dance Meri Rani" and "Jawaani Teri Aafat" showcase their versatility and ability to create foot- tapping numbers as well.

Rashmi Virag: The Brand and the Vision:
The name Rashmi Virag has become synonymous with crafting simple, meaningful, and relatable songs that transcend boundaries. Their music appeals not only to the Indian audience but also resonates with a global listenership. With their YouTube channel, RashmiViragMusic, they aim to provide a platform for infinite musical experiences, where simple, hummable , and contemporary melodies take center stage. It's a space where listeners can immerse themselves in heartfelt songs and explore the depth of emotions through Rashmi Virag's musical finesse.

Journey Ahead :
Rashmi Virag have undoubtedly made a lasting impact on the world of music with their exceptional penmanship and heartfelt offerings. Through their mastery of words, they have painted a vivid tapestry of emotions that continues to resonate with millions of listeners. As fans and admirers, we eagerly await the next masterpiece from the creative minds of Rashmi Virag, knowing that the music will continue to touch our souls.